VibraCussor® Costa Mesa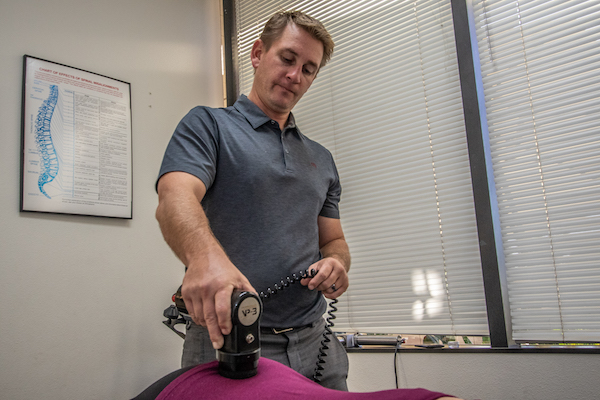 With the VibraCussor, you will have percussive impulse waves delivered deeply into the tissues of your body. It releases muscles, promotes an increase in circulation and lymphatic flow and decreases muscle spasm.
Often, it is used to warm up your muscles before an athletic event. It can also be used afterward to flush your muscles out and minimize your soreness.
How It Works
The VibraCussor uses a repetitive pumping action. With the multiple percussive waves, "stuck" areas can loosen without the need for any heavy thrusting forces. The waves will also heighten the neurological awareness of certain regions in the body, facilitating energetic normalization.
Find Out More
Experience our natural healing solutions. Contact Velocity Wellness Center to schedule your first appointment with us.
VibraCussor® Costa Mesa | (949) 679-7676